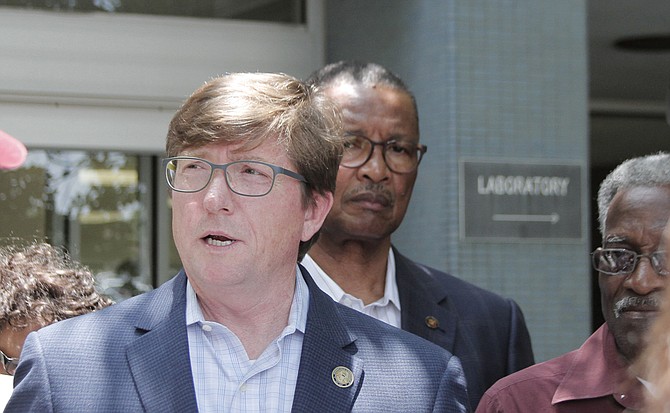 House Minority Whip Rep. David Baria, D-Bay St. Louis, along with Senate Democratic leadership, denounced budget cuts to the state's health department on May 25.
Stories this photo appears in: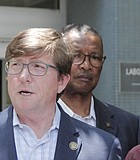 Politics
Legislative Democratic leaders decried budget cuts to the state health department on Wednesday outside agency offices, calling on Gov. Phil Bryant to take action and call a special session to ...