Gov. Phil Bryant
Stories this photo appears in: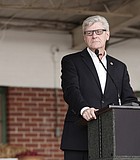 LGBT
Last week, the Family Research Council awarded Gov. Phil Bryant the first ever "Samuel Adams Religious Freedom Award."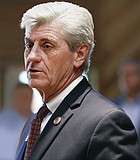 LGBT
The Mississippi House could be sending House Bill 1523 to Republican Gov. Phil Bryant as early as Monday. The bill would let government employees and private businesses cite religious beliefs ...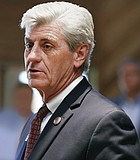 Business
Mississippi Gov. Phil Bryant has signed into law a bill that establishes a state fund for workforce training programs.