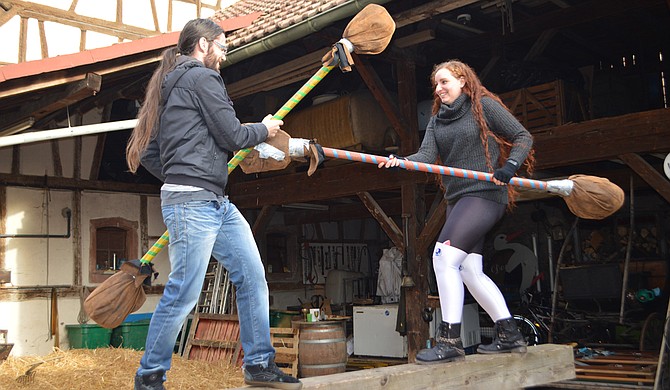 Alexandre (left) and Heather Berthereau (right) play with pugil sticks at a medieval festival. Photo courtesy Richard Coupe
Stories this photo appears in: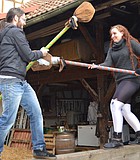 Hitched
Falconh, the Holy Paladin, stood at rest amidst the bodies of the undead he had slain protecting Gallandriana. With his flaming sword by his side, his blue eyes scanned the ...