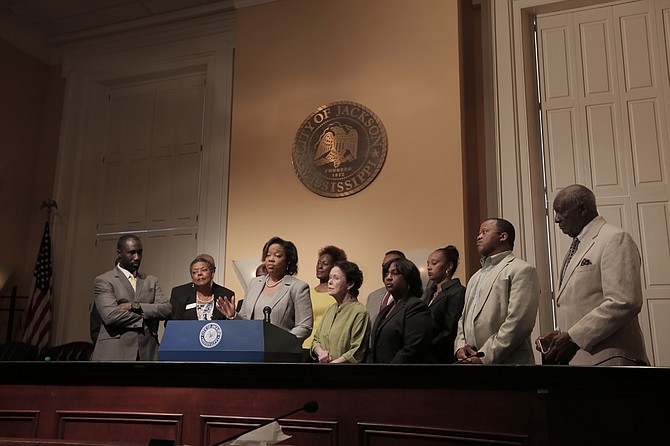 City Attorney Monica Joiner said that if approved the city will join Rev. Jeffrey Stallworth's federal lawsuit against the airport takeover.
Stories this photo appears in: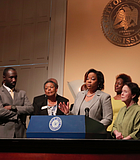 City & County
The City of Jackson and the Jackson Municipal Airport Authority announced Thursday afternoon that they would be filing a joint motion to intervene in the ongoing lawsuit filed by former ...