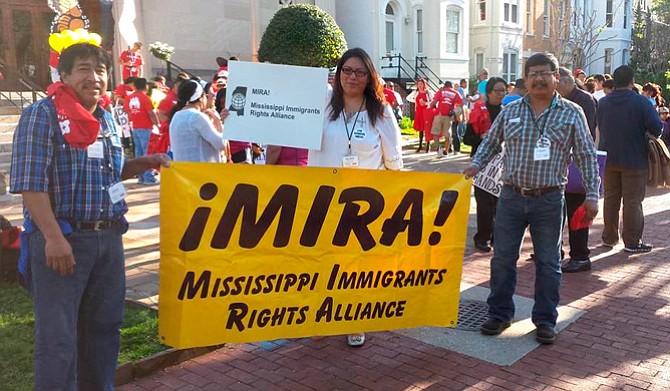 Jesus Mateos Ramirez (left), Melinda Medina (center) and Esequiel Gamboa (right) attend a rally for Immigrants Rights. Medina is the co-owner of the Gulf Coast Latino Services and a community organizer with MIRA. Photo courtesy Melinda Medina
Stories this photo appears in:
Immigration
Melinda Medina was on a family road trip in summer 2014, returning from a Mobile, Ala., flea market near the Alabama and Mississippi state line when a patrol car suddenly ...