Former Gov. Haley Barbour (left) and current Gov. Phil Bryant (right) are defendants in the Troupe v. Barbour case, filed on behalf of children who are not receiving mental-health care services the law entitles them to. File Photo/Trip Burns; Imani Khayyam
Stories this photo appears in: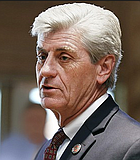 Health Care
Mississippi Gov. Phil Bryant is criticizing the U.S. Justice Department for suing the state over adult mental health services.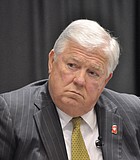 Health Care
Mississippi's short-term inpatient care and special-treatment facilities served about 542 adolescents in fiscal-year 2015, Mississippi Department of Mental Health data show.