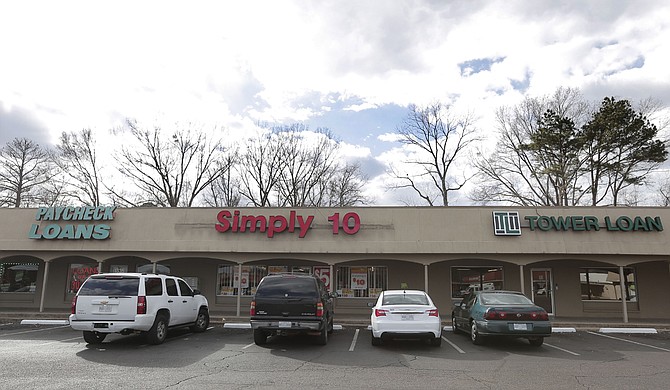 A short strip of Ellis Avenue in west Jackson is home to more than a dozen businesses that offer short-term loans or check-cashing services. Jackson Ward 4 City Councilman De'Keither Stamps proposes a halt on the expansion of these businesses, which he believes suck money out of the local economy and keep people in cycles of poverty.
Stories this photo appears in:
Business
De'Keither Stamps says that the more money people spend on payday-loan and check-cashing fees, the less they have to help bolster the City's treasury by purchasing goods and services.