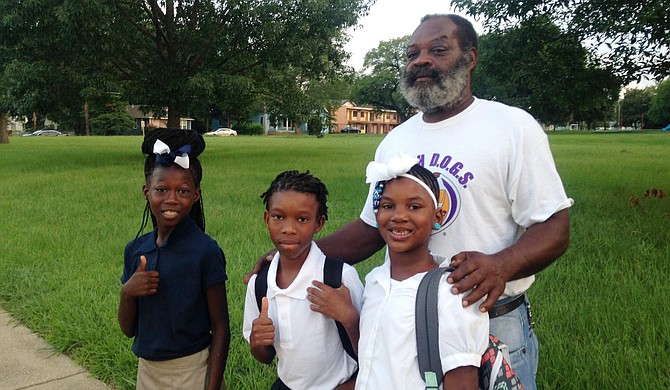 A Poindexter Elementary grandfather and WATCH D.O.G.S. member walks to school with his grandchildren. Photo courtesy Jackson Public Schools
Stories this photo appears in: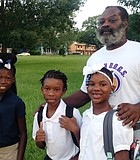 City & County
Early this morning, a handful of bright-faced elementary-school students and their tired but happy-looking dads participated in the Million Father March from Jackson Public Schools' Enoch building to Poindexter Elementary ...