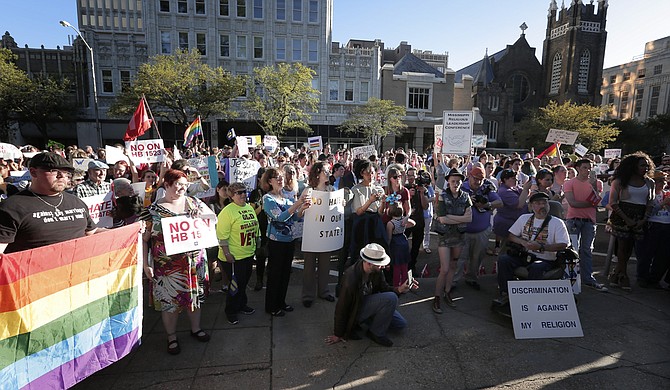 Protesters rallied against HB 1523 on Monday, April 4, outside Gov. Phil Bryant's mansion, right after the House of Representatives sent the bill to the governor.
Stories this photo appears in:
LGBT
An anti-abortion bill that has already been ruled unconstitutional by courts in Kansas and Oklahoma is on its way to Gov. Phil Bryant.