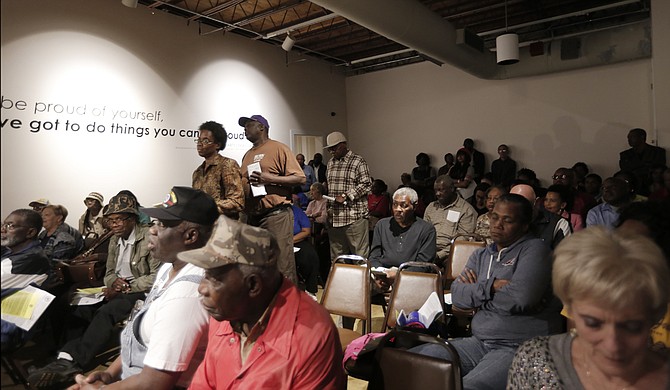 City of Jackson water customers lined the walls of the Smith Robertson Museum on Nov. 16 seeking answers to problems with water bills and to vent their frustrations at Jackson officials about the $91 million contract with Siemens for water-system upgrades. They didn't all leave satisifed with the answers they got.
Stories this photo appears in: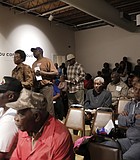 City & County
Judging by the number of paint-stained overalls and tired faces in the Smith Robertson Museum auditorium, many people who attended Mayor Tony Yarber's recent town-hall meeting came directly from work ...