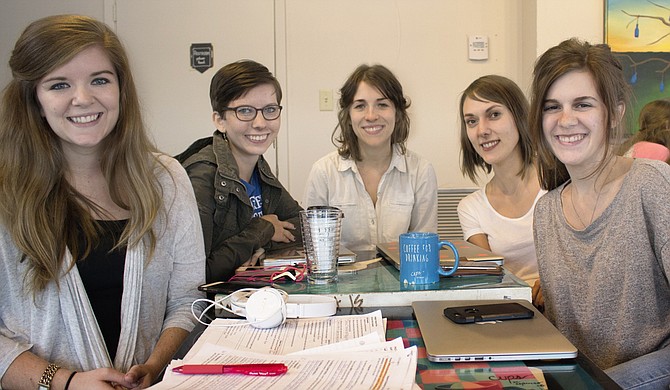 (Left to right) Katy Morgan, Olivia Coté, Kelli Gann, Shelby Parsons and Kelsey Kitch created Big House Books to provide Mississippi inmates with literature for both education and entertainment. Photo courtesy Big House Books
Stories this photo appears in:
State
A south Mississippi county has agreed to allow inmates to receive non-religious reading materials, ending a lawsuit.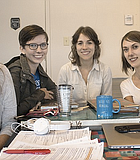 State
A group that sends books to prisoners in Mississippi has settled its lawsuit alleging the state was limiting inmates' access to free books.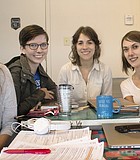 Books
Under most circumstances, one would be correct in assuming that life-changing movements don't begin with a puppet show.