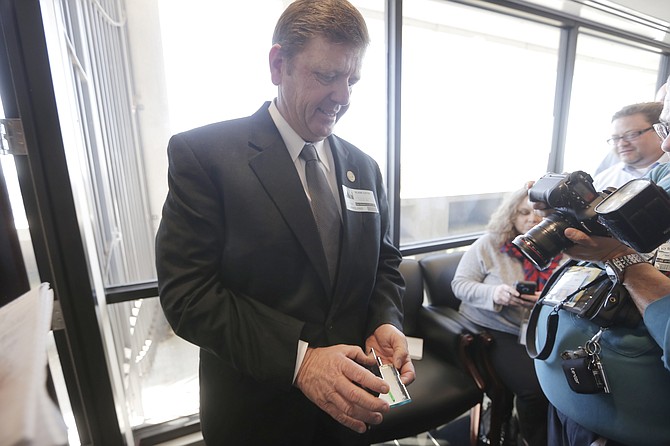 Rep. Bo Eaton, D-Taylorsville, beat Republican challenger Mark Tullos in a tiebreaker of chance on Nov. 20, by drawing the longest straw.
Stories this photo appears in: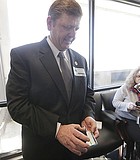 Politics
Mississippi House Republican leaders will appeal a court ruling in a dispute over an election that tied, went to a drawing of straws and was later flipped.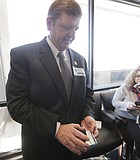 JACKSON, Miss. (AP) — Even after two Mississippi legislative candidates drew straws to break a tied election, the state House of Representatives will have final say over who will serve ...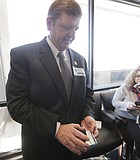 State
Rep. Blaine 'Bo' Eaton, D-Taylorsville, won a tiebreaker for his current House seat on Friday by drawing a box holding a green straw out of a bag. (Yes, you read ...