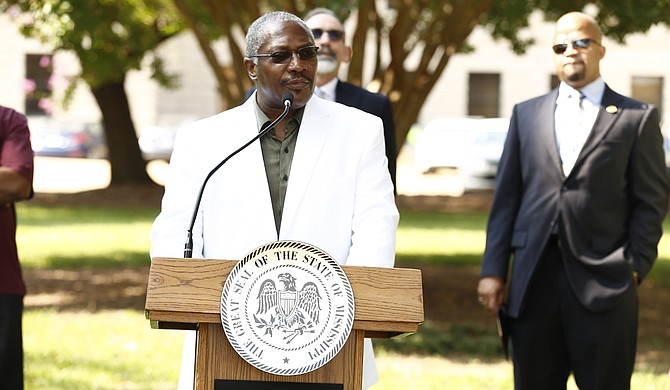 State Sen. John Horhn said the marker highlights the importance of the Civil Rights Movement and makes way for more even more progress.
Stories this photo appears in: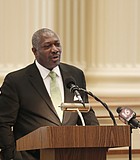 City & County
State Sen. John Horhn, D-Jackson, said he will file a bill asking lawmakers to take an up or down vote to keep or change the Mississippi state flag, the last ...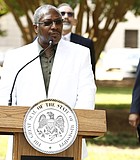 City & County
There's never a slow news week in Jackson, Miss., and last week was no exception. Here are the local stories JFP reporters brought you in case you missed them.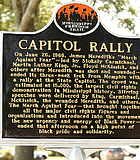 City & County
The state and city of Jackson commemorated James Meredith's March Against Fear with a marker at the Mississippi Capitol.