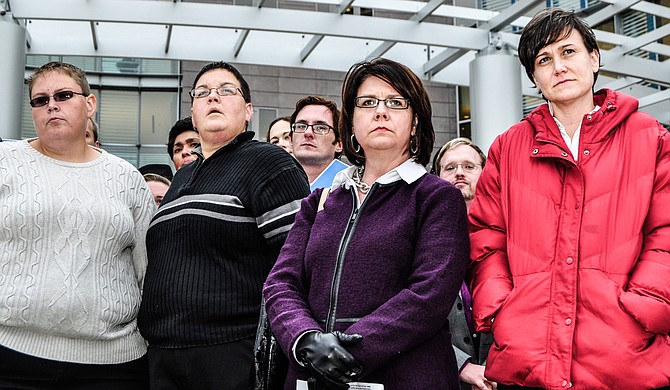 Plaintiffs in the Campaign for Southern Equality v. Bryant case—Rebecca Bickett, Andrea Sanders, Jocelyn Pritchett and Carla Webb (left to right)—stand outside the federal courthouse in Jackson after a hearing last year.
Stories this photo appears in: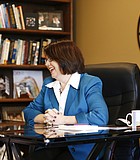 Cover
Mississippi pride runs deep for Jocelyn Pepper Pritchett, who goes by Joce (JO-see). The only time she has lived out of state was when she was away at graduate school, ...