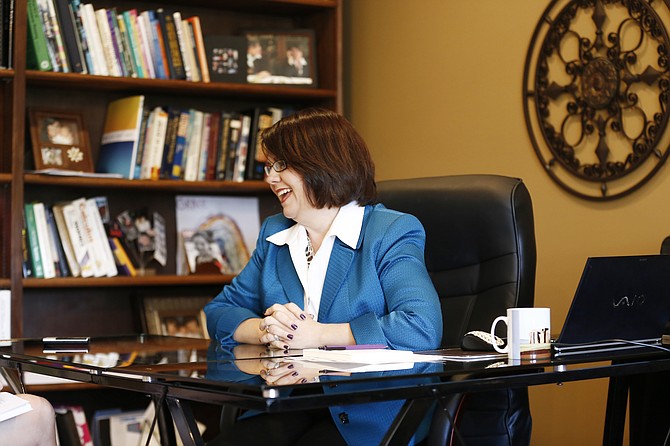 Joce Pritchett sits in her campaign office that has taken over a part of the Pritchett Engineering and Planning space in Flowood.
Stories this photo appears in: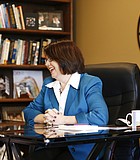 Cover
Mississippi pride runs deep for Jocelyn Pepper Pritchett, who goes by Joce (JO-see). The only time she has lived out of state was when she was away at graduate school, ...