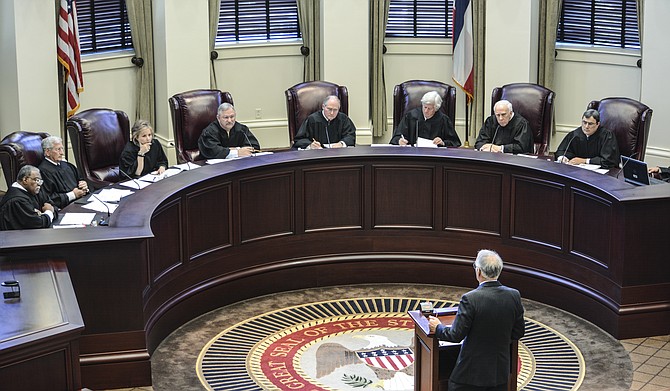 "This is a peculiar situation," said Carey Varnado (pictured; addressing the court), an attorney for a Mississippi woman who wants to divorce her wife, considering the marriage-equality cases currently before the 5th U.S. Circuit Court of Appeals and the U.S. Supreme Court.
Stories this photo appears in:
Justice
Same-sex marriage cases have been in abundance as of late. But today, the justices at the Mississippi Supreme Court heard oral arguments for a different kind of LGBT equality issue: ...