Rep. Jeff Smith, R-Columbus.
Stories this photo appears in: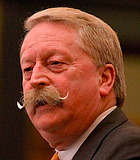 State
JACKSON, Miss. (AP) — Unable to attract enough support from lawmakers, House leaders are giving up on a plan to increase money for roads through a series of tax changes.
City & County
Mississippi could be days away from landing a major industrial project, as pieces of the recruitment effort including special utility rates and incentive legislation are moving forward.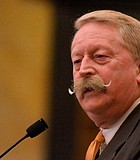 Politics
Despite a controversial $1.5 billion tax cut prompting fierce debate on education funding, state employee salaries, grocery taxes and lottery tickets, the Republican-led tax plan passed the Mississippi House of ...