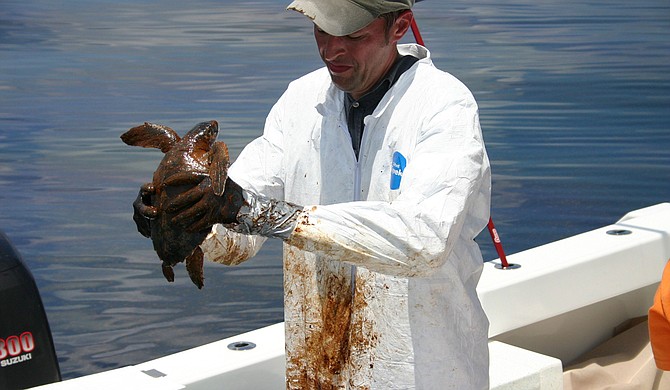 Dr. Brian Stacy, NOAA veterinarian, prepares to clean a Kemp's Ridley Turtle, among the rarest of sea turtles, following the Gulf oil spill. Photo courtesy NOAA and Georgia Department of Natural Resources
Stories this photo appears in: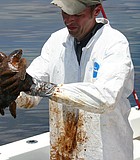 Environment
The aftermath of the Deepwater Horizon spill is about much more than shimmering blue and emerald water. And it's not as pretty a picture—nor is it as clear.