When a person drinks too much liquid without sodium, it lowers the sodium levels in the body due to dilution. When this happens, it can cause the brain can swell, creating disorientation.
Stories this photo appears in: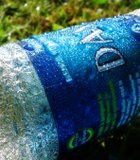 Wellness
A football freak accident puzzled Jackson's community when doctors attributed a Jackson Prep student's death to a sodium imbalance, one that can occur due to over-hydration.