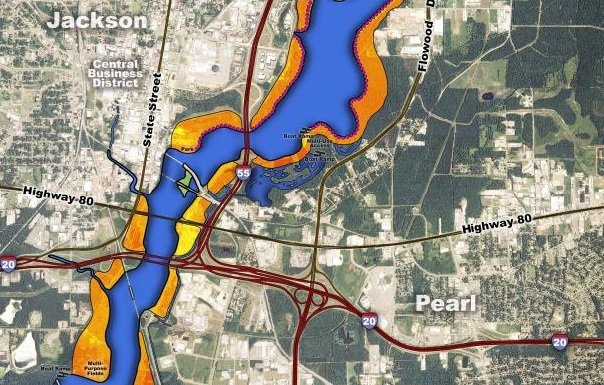 One Lake plans call for 15 miles of mixed-use trails, 70 acres of parks and recreation area, natural islands formed by flooding the Pearl River and new wildlife viewing areas near a proposed 1,500-acre, six-mile-long lake from Lakeland Drive south to the town of Richland.
Stories this photo appears in: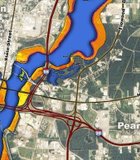 City & County
Flood control has worried locals since two floods, in spring 1979 and again in 1983. Ever since, groups have floated a procession of flood plans.