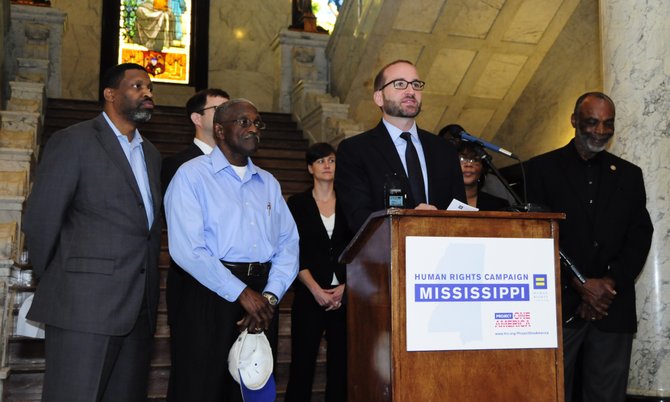 Chad Griffin, president of the Human Rights Campaign and at the microphone, is a southerner and hopes to bring equality to Mississippi and other southern states.
Stories this photo appears in: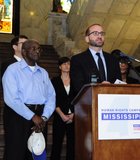 City & County
There's never a slow news week in Jackson, Miss., and last week was no exception. Here are the local stories JFP reporters brought you in case you missed them.
LGBT
On a stop of his tour through the South, Human Rights Campaign President Chad Griffin spoke at the Mississippi Capitol in Jackson on May 13 about the Human Rights Campaign's ...