Ginger Williams-Cook
Stories this photo appears in: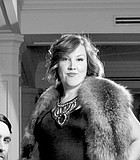 Cover
To thine own self be true. Be honest even when it feels hard. Represent yourself with confidence and dignity and never lose sight of what impact those two things, honesty ...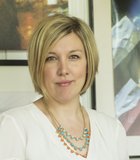 Person of the Day
Ginger Williams-Cook, 33, was afraid, at first, to tell the story of her mother's death and her personal grieving process when Katie Green, a filmmaker from New York, approached her ...