Gov. Phil Bryant has vowed to zero in on the national set of education standards known as Common Core during the 2015 legislative session, which could signal that he will attempt to withdraw Mississippi from the standards.
Stories this photo appears in: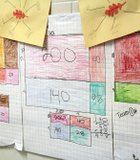 Cover
The Common Core, a set of math and English language arts standards that spells out what skills students are expected to master in kindergarten through 12th grade, will be rolled ...