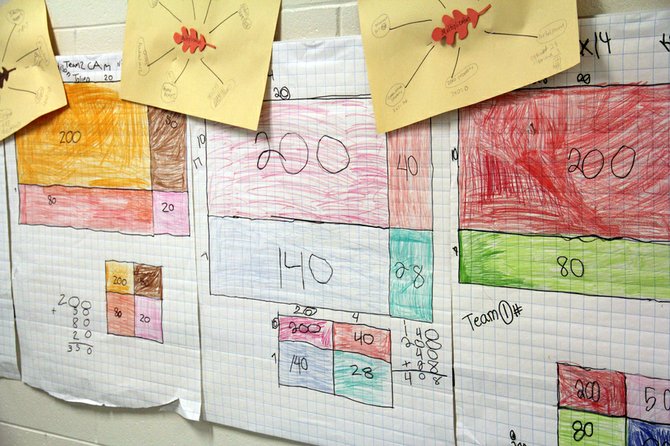 Student work in the hallway of a Mississippi elementary school shows the "partial product" method of solving a multiplication problem. The new Common Core standards emphasize multiple ways of solving problems.
Stories this photo appears in: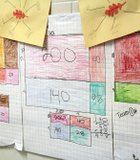 Cover
The Common Core, a set of math and English language arts standards that spells out what skills students are expected to master in kindergarten through 12th grade, will be rolled ...