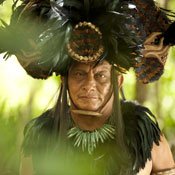 Millsaps professor George Bey narrates a new National Geographic documentary, "Quest for the Lost Maya," premiering on PBS March 28 at 9 p.m.
Stories this photo appears in:
Film
Dr. George Bey does not subscribe to the belief based on the Mayan calendar that the world will end Dec. 21, 2012. However, he has a request of believers: "Please ...