DJ Razzle K helped some of Jackson's hip-hop artists get where they are today.
Stories this photo appears in: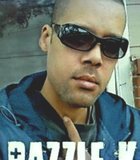 Key of G
"He was where you went to get quality music," Tony B says. "Razzle K took hip-hop from the streets and started a movement with those park jams. Then he took ...