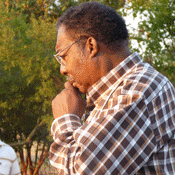 Original Freedom Rider Hank Thomas will speak at Millsaps College March 25.
Stories this photo appears in:
The Margaret Walker Center at Jackson State University hosts four Freedom Riders in a panel discussion Tuesday night during the Robert Clark Symposium "50th Anniversary of the Freedom Rides.".
Justice
Civil Rights activist and original Freedom Rider Hank Thomas will speak about Rabbi Perry Nussbaum and the Freedom Riders March 25 at Millsaps College.
Justice
Hank Thomas knew he was going to die. He only questioned how. As the Ku Klux Klan attacked and bombed the bus he was riding through Anniston, Ala., with 12 ...