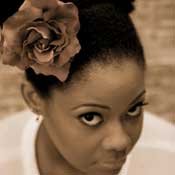 Stories this photo appears in:
Editor's Note
When I was about 9 years old, my cousin Kim and I got into a fight. I don't remember what we were fighting about, but I got so angry I ...
Domestic Violence
I know a woman who lives in the house with her children, her husband and his violent temper. She wears a mask. This woman, whenever I see her, has a ...
Editor's Note
Whenever I've had something I needed to say to my brother but couldn't verbalize, I wrote him a letter. There have been two letters, in particular, that have proven to ...