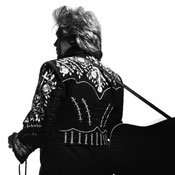 Marty Stuart, the self-proclaimed bridge connecting young musicians and history, performs at the MSU Riley Center Sunday, July 25.
Stories this photo appears in:
Music
Marty Stuart, a Philadelphia, Miss., native, is firmly rooted in traditional country music with a mission of preserving that history. Stuart is a self-proclaimed bridge, connecting young musicians with their ...