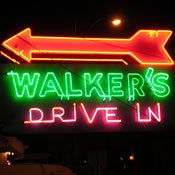 Stories this photo appears in:
The Mississippi Children's Museum is 2012 Attraction of Year; Walker's Drive-In is Restaurant of the Year. Here's a list of the other awards.
Best of Jackson
<b>Best Restaurant and Best Place to Impress a Date:</b>
If this were a question on the SAT, it might read: "Andre Previn is to the orchestra pit as Derek Emerson is to the (a) kitchen, (b) dining room, (c) ...