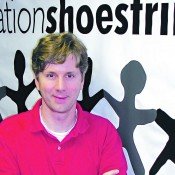 Operation Shoestring Executive Director Robert Langford.
Stories this photo appears in: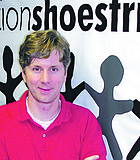 Education
Research from summerlearning.org suggests that unequal access to summer learning opportunities accounts for more than half of the achievement gap between lower- and higher-income students.
Person of the Day
Jackson's Operation Shoestring on Bailey Avenue represents the opportunity for the city's children and families to break out of cycles of poverty through education. The organization's mission is about empowerment ...