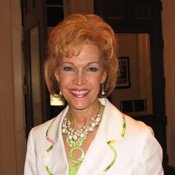 Stories this photo appears in:
Frank Melton
The Mississippi Supreme Court closed another distant chapter in the litigious mayoral career of Frank Melton this week, when it affirmed a lower court's decision to dismiss a temporary restraining ...
Next Tuesday, June 2, Jacksonians will go to the polls once again, this time for the general elections and all the marbles in the races for mayor and council seats. ...
Candidate
Jackson resident Charlotte Reeves prides herself on being a longtime Jackson resident. Her continuing involvement with the city mirrors her willingness to involve herself in its politics.