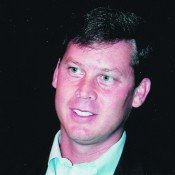 Chip Pickering's estranged wife, Leisha, filed a lawsuit today against the woman she says ruined her marriage and her husband's political career.
Stories this photo appears in:
Leisha Jane Pickering, estranged wife of former Republican U.S. Rep. Charles "Chip" Pickering, filed a complaint in Hinds County Circuit Court this morning against Elizabeth Creekmore-Byrd for alienation of affection. ...