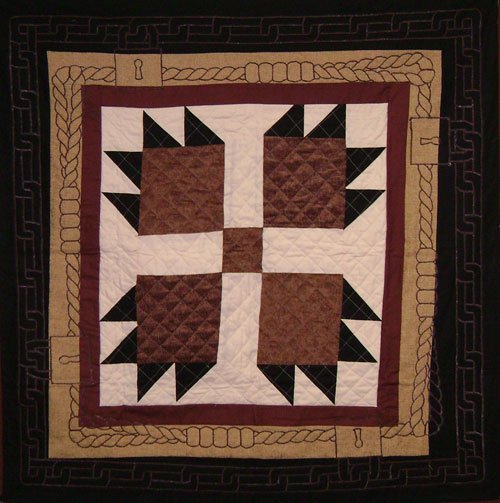 The Bear's Paw pattern, featured in "Grandma's Hands," instructed runaways to follow the bear tracks through the mountains, staying away from roads.
Stories this photo appears in: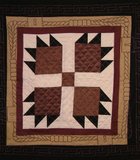 Culture
According to oral legend passed down through generations of African Americans, slaves during the time of the Underground Railroad used an unsuspecting medium as their gateway to freedom: quilts. Slaves ...