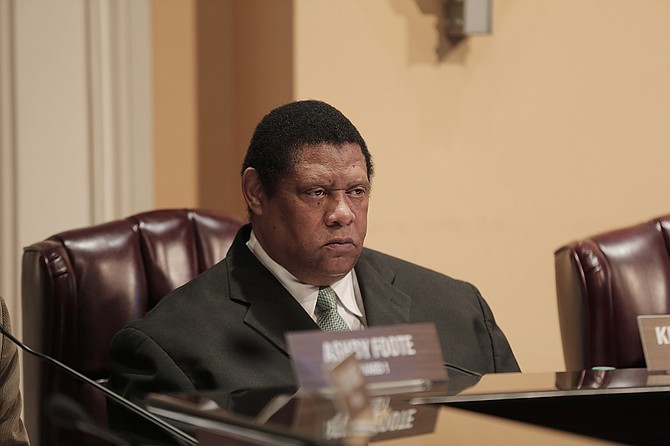 JACKSON, Miss. (AP) — Jackson City Council's longest-serving member is off the job, possibly for the rest of the year.
A spokeswoman for Councilman Kenneth Stokes tells WLBT-TV that he has a medical condition, and his doctor has told him he needs rest. She says Stokes expects to be out for up to six months.
Stokes told a radio audience Sunday that he has been diagnosed with Bell's Palsy, a condition that can affect facial muscles.
Stokes began serving on the council in 1989. He has represented Ward 3 ever since, except for a three-year stint as a Hinds County Supervisor, from 2012 to 2015.
City Council President Virgi Lindsay says there is no provision for proxy voting by absent members, so any vote that results in a 3-to-3 tie will be considered failed.
Copyright Associated Press. All rights reserved. This material may not be published, broadcast, rewritten, or redistributed.
Support our reporting -- Follow the MFP.