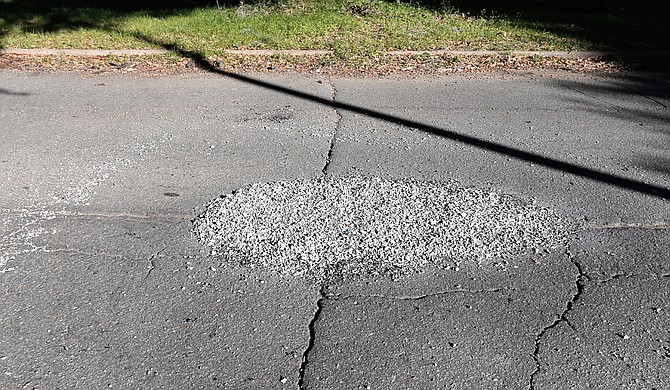 Now that a promising young woman has died because of a massive systems failure in the City, allow us to repeat ourselves: This administration cannot afford to be reactionary to the mounting issues in the City. If Mayor Chokwe Antar Lumumba is to be a radical changemaker, he and those under him must be proactive so that, at the very least, no one else dies while traversing the streets in Mississippi's capital city due to negligence.
Before Frances Fortner, 18, died due to an ignored manhole, Jacksonian Jean Holmes reported the loose manhole cover to a police officer after she had two flat tires earlier that day. An officer deemed the manhole fine, and the City did not care enough to secure the deadly site.
Superior Asphalt, a contractor, is continuing its work after raising the manhole covers at the site of Fortner's fatal accident two weeks ago.
Whether due to low morale in public works or the administration in general, a bad contracting job or overwhelm in the police department, there is no excuse for Fortner's death. We appreciate that Lumumba admitted publicly that no one in the City took the hazard seriously enough to urgently check and repair it. But owning this tragic catastrophe is the least he and his well-paid chief administrative officer could do. What is required is a total systems check and overhaul with transparency, accountability and staff management and motivation instilled at every City position; staffers who don't get on board must be replaced.
This is difficult, but it is what every effective organization must do—especially those taxpayers fund. And it is what both Lumumba and CAO Robert Blaine must require and do. Far too many things happen last minute or too late on their watch—from midnight press alerts of meetings 12 hours later to Friday-night tax increases.
We do not yet see the urgency this tragedy should ignite in the Lumumba administration to immediately institute smart, strict systems that could have kept Fortner alive. At a May 21 press conference, after the mayor said he and Public Works Director Bob Miller are working to come up with better protocols, Lumumba suggested that citizens call both 911 and 311 when they encounter dangerous potholes or uncovered manholes.
There must be a better solution than calling 911 for someone to bring out an orange cone, especially after 40 homicides this year alone—or than calling two places hoping one might respond. The public needs to see a sense of immediacy about who is responsible for taking the call, assigning an immediate response, tracking it, checking it and alerting the public. We want printed policies and checklists showing who is accountable at every stage, which every City department needs to develop for every responsibility we pay its workers to do. Lumumba and Blaine must instill systems today.
Support our reporting -- Follow the MFP.