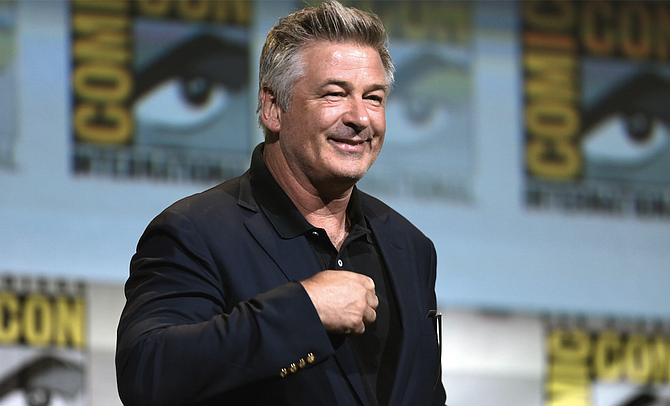 JACKSON, Miss. (AP) — Actors Robert DeNiro and Alec Baldwin are giving some fundraising help to a Democrat hoping to unseat Republican Sen. Roger Wicker of Mississippi.
Howard Sherman is one of six Democrats in the June 5 primary. He is married to actress Sela Ward, and they have a home near Meridian, Mississippi, where she was raised. The couple previously lived in Los Angeles.
Sherman's campaign spokesman David Davis confirms that DeNiro and Baldwin helped host a cocktail party Tuesday in New York, with suggested campaign donations of $1,000 to $5,400 per person.
Wicker faces one challenger in the GOP primary. He sent out his own fundraising email Wednesday, calling DeNiro and Baldwin "mega liberals" who have insulted President Donald Trump.
"Alec Baldwin is popular among liberals for his malicious and inaccurate portrayal of President Trump on Saturday Night Live," the Wicker email says. "Robert DeNiro has said the following about our president: 'I'd like to punch him in the face. This is somebody that we want for president? I don't think so.'"
DeNiro also has appeared on "Saturday Night Live," playing special counsel Robert Mueller, who is investigating allegations of Russian interference in the 2016 U.S. election.
Like many incumbents, Wicker has received campaign contributions from a variety of political action committees, including those pooling money from insurance, energy and financial firms. He also got a $5,000 contribution from Sherman last year, according to Federal Election Commission records.
Sherman has said he donated because Wicker was facing the prospect of a primary challenge at the time by Chris McDaniel, a tea party-backed state lawmaker who nearly unseated longtime U.S. Sen. Thad Cochran in a bitter 2014 Republican primary.
Cochran resigned from the Senate in April amid health concerns, and Republican Gov. Phil Bryant appointed the state agriculture commissioner, Cindy Hyde-Smith to temporarily fill the Senate seat. McDaniel had qualified to challenge Wicker this year, but switched races to challenge Hyde-Smith instead this November for the final two years of Cochran's term. Two Democrats are also in that race.
Sherman was registered to vote as a Republican in California until 2016, when he enrolled in Mississippi, where people don't register by party. He's been his own biggest donor so far. A finance report shows that through the end of March, he had put $500,000 into his own campaign, and had received just one donation, from his campaign manager, for $1,000.
Copyright Associated Press. All rights reserved. This material may not be published, broadcast, rewritten, or redistributed.
Support our reporting -- Follow the MFP.