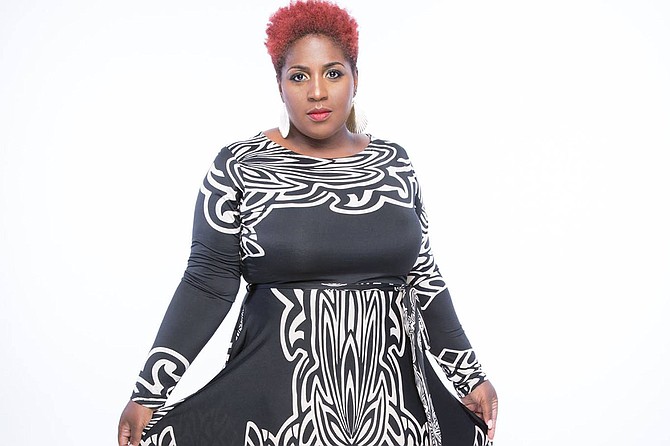 After 26 years in the entertainment business, concert promoter Yolanda Singleton says she feels like she has finally carved out a niche in the male-dominated industry. She founded her company, Xperience Jxn, around 2012, and now focuses mostly on working in the blues, R&B, gospel and southern soul circuits.
"But it requires that I work twice as hard and maintain a higher level of professionalism to gain the respect of men in the industry," she says.
Singleton, 48, is a Callaway High School graduate who attended Tougaloo College a year before transferring to Hinds Community College, where she received her associate's degree in nursing 1989. She then enrolled the University of Mississippi, receiving her bachelor's degree in nursing in 2002. She has also taken additional business and real estate course work at Jackson State University.
She first got into event promoting in the 1990s after serving as a percussionist with local bands and performing as a deejay under the stage name Madame DJ. She started putting together small shows and events for other people, using the network of musicians and artists she had built while working with another promoter, Kavin Stokes of Family Affair.
"However, at first, I wasn't taken seriously by the men in the business when I stepped out of my deejay role and into the world of concert promotion," she says.
The "good ole boy" system is still alive and well, Singleton says. Frequently, she will not receive the accommodations and support afforded to males in her position while she promotes events that cater to the African American music culture, she says.
"When I'm presented with a problem in the contract negotiations, and even during the concert, I'm expected to already have the answer," she says. "Since I've been in this business, I've sometimes been given the leftovers with regards to venues and dates for potential events, which makes it harder for me to be successful. But I make it work, regardless of the roadblocks. I guess, as women, we have a natural knack for getting things done, and we are natural caretakers at home and in the workplace."
Being a woman in a male-dominated industry is not the only issue that she faces as an event promoter in Jackson, though. Often, she says that people overlook Mississippi in comparison to cities such as New Orleans and Atlanta, which are known for drawing larger African American crowds and A-list artists. She attributes this in part to issues with the state flag, income disparity and the lack of a musically diverse audience in Mississippi.
To help combat that problem, Singleton has begun forming a network with out-of-state promoters and venues in cities such as Birmingham and Mobile, Ala., and Macon, Ga., to help open doors for larger events in the future.
"I feel I'm filling a void for the African American audience by creating and working a niche that's not been catered to by other promoters in the state," she says.
Recent Xperience Jxn concerts have included Soulabration in December 2017, and Tamela and David Mann's performance at Thalia Mara Hall in February of this year. The company will also present the Soul City Blues Fest, featuring artists Willie Clayton, T.K. Soul, Bigg Robb, Carl Sims and L.J. Echols, on March 30 at the Mississippi Coliseum, as well as Grammy Award-winning R&B artist Monica's performance at Thalia Mara Hall on April 21.
Singleton says that her desire is to bring quality entertainment to the city, serve and invest in the African American culture, and have a lasting economic impact in Jackson. By bringing in larger events, she hopes to draw people to the various hotels, restaurants, stores and other businesses in the area. The name of her business comes from her love of the capital city, she says.
"I'm from Jackson and have lived here most of my life," she says. "I've had great experiences growing up here, and when I went to other places, people always wanted to know about Jackson, so I thought, 'What better business name than ... Xperience Jxn?'"
At the same time, Singleton wants to be a driving force that inspires other women in Mississippi to enter the promotional and technical sides of the live-entertainment industry, working not only as ushers but as audio engineers, lighting technicians and all other facets of the field.
The Soul City Blues Fest is at 7 p.m., Friday, March 30, at the Mississippi Coliseum (1207 Mississippi St.). Ticket prices range from $32 to $52 at ticketmaster.com. For more information about Xperience Jxn, visit the business' Facebook page.
Support our reporting -- Follow the MFP.