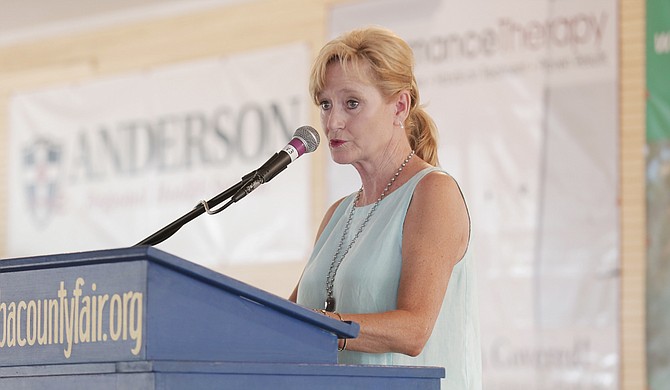 JACINTO, Miss. (AP) — A Republican U.S. senator from Mississippi says she wants to strengthen the nation's border with Mexico.
Sen. Cindy Hyde-Smith tells WCBI-TV that she has visited with farmers living along the border, and they face threats from Mexican drug cartels.
Hyde-Smith was among 18 politicians speaking on the Fourth of July at an old courthouse in Jacinto in northeastern Mississippi.
WTVA-TV reports that Democrat Mike Espy and Republican Chris McDaniel, who are challenging Hyde-Smith in a November special election, also spoke.
Espy, a former U.S. agriculture secretary, says he will work across party lines "for the common good."
McDaniel, a state senator, says he wants to go to Washington to help President Donald Trump.
Gov. Phil Bryant appointed Hyde-Smith to temporarily succeed longtime Sen. Thad Cochran, who retired in April.
Copyright Associated Press. All rights reserved. This material may not be published, broadcast, rewritten, or redistributed.