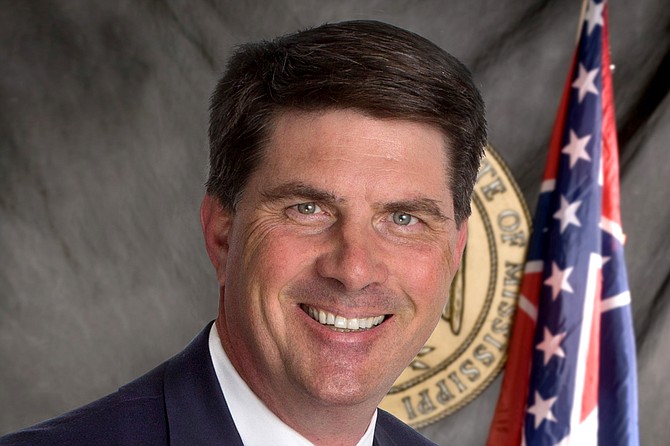 JACKSON, Miss. (AP) — A state government watchdog agency is criticizing the Mississippi Department of Education for issuing contracts without taking bids, even though the contractors were paid more than the amounts that trigger bid requirements.
The Joint Committee on Performance Evaluation and Expenditure Review issued the report Monday. It says the state education agency signed contracts with four sets of individuals and companies that exceeded bid thresholds from 2014 to 2016. The committee, commonly called PEER, says some of the contracts also may have broken other state purchasing rules.
State agencies at the time were supposed to take bids for service contracts worth more than $100,000, and take quotes from multiple vendors for contracts worth more than $50,000. In some instances, amounts of individual contracts were just under $100,000 or just under $50,000, while total work exceeded those thresholds.
The department spent more than $1 million with the contractors highlighted.
"A reasonable person could conclude this contracting practice is an inefficient use of resources," PEER wrote.
State Superintendent Carey Wright wrote in a response that in some cases, the contracts were not for the same services, meaning they may not have broken state rules. She also said that the department chose contractors from a pool of vendors, and that it didn't purposefully set contract amounts just below thresholds.
"While it may appear to a layperson that the contracts in question are similar in the scope of services, it is the position of the MDE that these contracts are distinctively different in scope," Wright wrote.
Logan Reeves, a spokesman for State Auditor Stacey Pickering said Tuesday that office is reviewing the report and will make an announcement Thursday.
The department issued five contracts to Research in Action, a company associated with former department employee J.P. Beaudoin, in the 2015 budget year. Collectively they were worth more than $200,000. All the contracts involved school assessment and accountability, but Wright said they were for different things and that some expenses couldn't be foreseen when the first contract was issued. The state's accounting computer system should have flagged the contracts for review, but PEER wrote that it didn't because of a system flaw since corrected.
Research in Action was hired earlier this year, after Beaudoin left, to do $48,000 more worth of work on annual reports.
John Q. Porter's company, Blue Sky, was paid $342,000 in 2014 and 2015. That included $243,000 in 2015, well above the $100,000 level. Porter was then hired as the department's chief information officer. Wright wrote that Porter, with whom she worked in Maryland, never recommended himself for the position.
The department also hired Elton Stokes and a Data One IT, a company run by Stokes' wife, for $263,000 of data management work. Stokes also worked in the same Maryland school system as Wright. PEER judged that the Blue Sky and the Stokes contracts should have been combined and overseen by the state's Department of Information Technology Services, which is meant to centralize computing purchases for maximum efficiency.
Finally, the department wrote it has no contract for $215,000 it spent with the Kyles Co. in 2015 to provide hardware, services and training to schools through a federal grant program.
PEER recommended that Mississippi's accounting software be reprogrammed to detect when an agency signs multiple contracts for slightly different services while exceeding bid thresholds and recommended that the software also flag multiple purchase orders with one vendor exceeding the bid threshold.
Copyright Associated Press. All rights reserved. This material may not be published, broadcast, rewritten, or redistributed.
Support our reporting -- Follow the MFP.