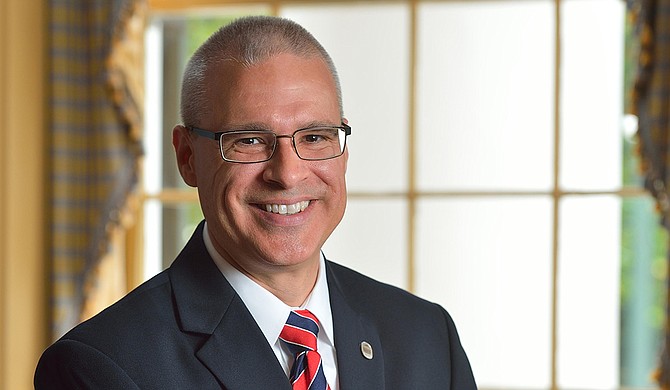 OXFORD, Miss. (AP) — University of Mississippi Chancellor Jeffrey S. Vitter named interim provost Noel Wilkin to the post permanently on Friday, Sept. 22 after a national search. The provost is the university's chief academic officer and oversees academic affairs at the university.
A pharmacy professor, Wilkin was named temporary provost in January after Morris Stocks stepped down to return to his teaching post in the Patterson School of Accountancy. Stocks took the position in 2009 under former Chancellor Dan Jones.
Wilkin earned both his Bachelor of Science in Pharmacy and his Doctor of Philosophy degrees at the University of Maryland at Baltimore and joined the Ole Miss pharmacy faculty on Sept. 19, 1996.
The new provost has won three pharmacy school teaching awards and has worked with the provost's office for nearly 10 years. He's also won $4 million in research support and served in national roles in pharmacy education.
Wilkin also served as editor of the Journal of Pharmacy Teaching, co-chair of a National Institutes of Health review panel, and as as professor of pharmacy administration and research professor in the Research Institute of Pharmaceutical Sciences at University of Mississippi.
Additional reporting by Jon Scott, University of Mississippi News
Copyright Associated Press. All rights reserved. This material may not be published, broadcast, rewritten, or redistributed.
More like this story