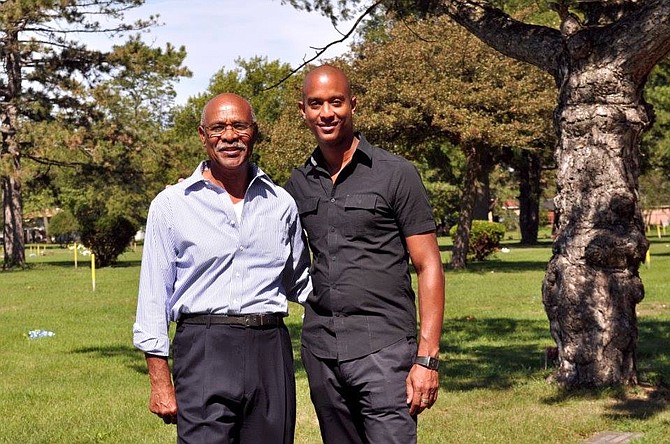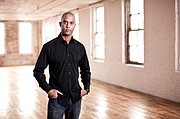 Someone once said, "Fighting for justice is a long-term commitment, and it's our faith in hope and the people around us that sustains you." Though I've gone through many trials and tribulations on my journey to tell the true story of Emmett Louis Till, nothing could ever prepare me for the loss of loved ones and comrades along the way. I once believed that heroes were not supposed to die, but as my days turned into nights and nights turned into years, I finally come to realize how very wrong I was.
Last week, we lost one of the greatest heroes in civil-rights history. No, this was not someone raising his voice from a pulpit demanding equal justice nor was this a person marching on the streets of America securing our right to vote. I speak of an unsung hero whom I've called a close friend and mentor for more than 20 years. With continuous announcements about Simeon Brown Wright's passing, many may now know his story, but few experienced this extraordinary, modest man in private.
In 1997, while researching the Emmett Till case, Emmett's mother, the late Mamie Till Mobley, encouraged me to contact Mr. Simeon Wright. She knew he would be able to tell me what happened in the summer of 1955. I vividly remember Mrs. Mobley's words of caution, that although Simeon has a wealth of knowledge about her son's murder, it was going to be very difficult to get him to talk. I finally mustered up the courage to call Mr. Wright; if I were to move this case forward and produce my film, there was no way it could be done without his participation. As the phone dialed, a man's voice that I could still hear today soon interrupted it. I gave him a greeting, introduced myself, and the phone call ended as quickly as it started. Mr. Wright firmly told me that he would not discuss the murder of his cousin Emmett Till and that I should not bother calling him anymore. He went on to say that for many years historians and members of the media have written misinformation about his family and what happened in 1955, so there was no need to believe that I would be different.
Of course, I was disappointed, but I was young and didn't know what to say to change his mind. For three years, I dialed Mr. Wright's number, thinking that over time his decision to remain silent would change. Time after time, I was unsuccessful, but my persistence finally paid off when I received help from an unexpected ally. One evening I called Mr. Wright, and his loving wife Annie answered. Unbeknownst to myself, Mrs. Wright already knew who I was. She told me to hold on, and I could faintly hear her having a conversation with Mr. Wright, who surprisingly picked up the phone and told me, "If I find out after we talk, that you have written anything that is untrue about my family, I will never speak to you again." I've always held on to those words, and for my loyalty, the mystery behind the murder of young Emmett Till began to unfold.

My first interview with Mr. Wright took place in front of my camera lens at his home in Chicago. Although we had talked over the phone many times, he was reluctant to share any information with someone he really didn't know. He needed to see me face to face to determine if I deserved his trust and, more importantly, his story. I was satisfied with his decision because I knew that once I set foot in his space, I was not going to let him turn me away.
As my cameraman and I knocked on the door of Mr. Wright's picturesque home, the familiar voice of the woman who made it all possible, Mrs. Annie Wright, greeted me. "You are so young!" she said with a friendly smile. She gave me a warm embrace, and they welcomed me into their home. We then went to the living room, and almost immediately, we started setting up. It was early in the evening, and I didn't want to cause any reason for Mr. Wright to change his mind.
The moment I sat down in my seat to go over my questions, the man of the hour made his entrance. I quickly stood up, extended my hand and gestured kindly for him to take a seat. "Wow," he said while sizing me up. "You mean business." With a nervous smile, I answered, "Yes sir," and the camera began to roll.
For two hours, Mr. Wright shared his account of what took place that dark summer. He was just 12 years old but remembered clearly as if it happened yesterday. After completing the interview, my camera man and I were both visibly touched by the candidness of Mr. Wright's testimony. I found myself looking at the questions on my note pad, overwhelmed with emotions, thinking of the loss of his cousin Emmett and the pain he and his family had to endure. From that point forward, I made a vow that I would do everything in my power to make sure that his story is told.

Mr. Wright, was more than just an eyewitness to me. Although we were not blood-related, he was my extended family member and someone I regarded as a mentor. He was a God-fearing man of faith and hope, aiding and directing my path to righting the wrongs of yesterday.
On Jan. 6, 2003, my world was rocked with the sudden loss of Mrs. Mobley. I was crushed beyond words and thought that my journey for truth and justice in the Till case was over. Without any hesitation, Mr. Wright came forward to take the torch.
When the Chicago and New York city councils passed resolutions demanding the Emmett Till case be open, he was by my side.
When New York Senator Schumer and U.S Congressmen Charles Rangel and Bobby Rush demanded that justice be done, he was by my side.
When we met with federal authorities in Oxford, Miss., he was by my side.

When news broke that the Till case was open, he was by my side.
When "The Untold Story of Emmett Louis Till" made its world premiere at the United Nations, he was by my side. He was always there.
It was truly an honor watching Mr. Wright become as courageous as his father. Now that the sun has set upon him, I know that his spirit and memories will live in my heart forever.
Support our reporting -- Follow the MFP.