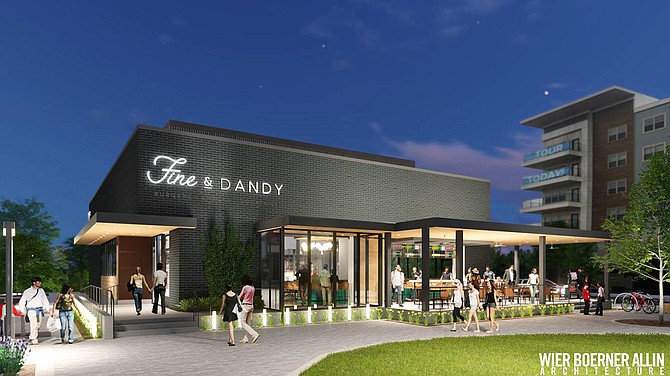 When Ray-Scott Miller saw the plans for The District at Eastover, he knew immediately that the space called for a certain type of restaurant: a "classy burger joint."
"When I saw the space, I decided, 'This is exactly where I want to be,'" he says.
Miller says that he negotiated the lease for Fine & Dandy before the "classy burger joint" concept had been fully fleshed out and before he had hired local chef Jesse Houston as the culinary director.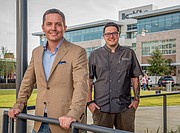 "The developers at The District have done an outstanding job," Miller says. "As we travel around the country, there are a lot of similar developments that are successful. It's right there on I-55. It's almost a 'welcome to Jackson.'"
The multipurpose development, which is slated to open later this year, emphasizes a central outdoor green area where kids can hang out while parents grab a snack or a cocktail after work.
A large part of the menu will simply be called "snacks." Miller describes them as akin to small plates or tapas ("well-composed and thought through," he says), but still approachable and casual.
"Jesse's food really fits my style of food," Miller says. "It's got some whimsy and humor to it, but at the same time, he has an amazing talent to create a balanced dish, and a balance in flavor."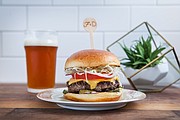 Houston, formerly of Saltine Restaurant and Parlor Market, has already whipped up a couple of the restaurant's dishes and tested them in competition. One is called "The Worst Ribs In Town," so named to avoid comparisons to established barbecue styles, as well as "Tater Tots We Didn't Make," which Houston debuted at the Natchez Food & Wine Festival earlier this year.
"You cannot make tater tots as good as the frozen ones you can buy," says Houston, who was named a semifinalist for a James Beard Award for "Best Chef: South" in 2016. "When you think of tater tots and how much you love them, no one's making those at home."
His iteration of the dish at the Natchez Food & Wine iteration included truffled creme fraiche, smoked salmon roe, pickled shallots, cucumber, sea salt and dill.
The entire menu, Houston says, is designed for "snacking, munching or noshing." Burgers will be snack-sized. Salads will be composed vegetable dishes, not "about how much grilled chicken and cheese we can put on a bunch of lettuce."
They also teamed up with former Saltine Bar Manager Mark Leopold to create a "forward-thinking, on-trend" cocktail menu that will cultivate a refined-yet-relaxed atmosphere.
"We really want that to be the reason why you come: cocktails and snacks," Houston says.
Miller says that he and Houston are fleshing out some other concepts for future collaborations, but their current focus is staffing up Fine & Dandy's management team and making sure everything is in place for their launch later this fall.
"We want to create these restaurants that both foodies and families can enjoy," Miller says.
For more information, find the restaurant on Facebook.