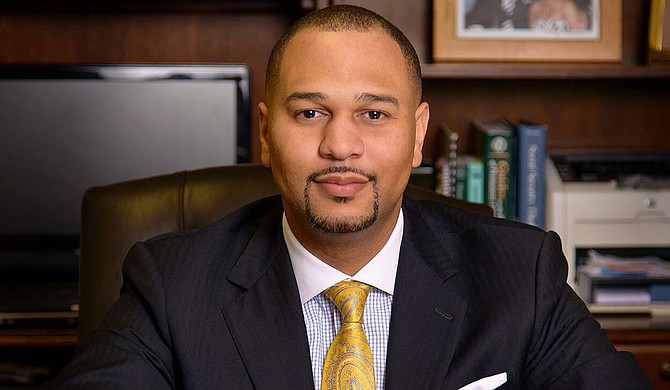 JACKSON, Miss. (AP) — The U.S. Supreme Court on Monday rejected an appeal from an African-American attorney who called the Confederate battle emblem on the Mississippi flag "an official endorsement of white supremacy."
The justices did not comment as they ended a lawsuit by lawyer Carlos Moore that sought to have the flag declared an unconstitutional relic of slavery.
Mississippi has used the same flag since 1894. It's the last state banner featuring the Confederate symbol, a red field topped by a blue tilted cross dotted by 13 white stars. Critics say the symbol is racist. Supporters say it represents history.
Moore said Monday that he has received five death threats because of the lawsuit and three death threats because he removed the Mississippi flag from his courtroom after he became a Clarksdale city judge. He said he's disappointed but not surprised that justices chose not to consider the case.
"We always knew it was a long shot," Moore told The Associated Press.
He said he believes the flag hurts the economy in Mississippi, a state with a 38 percent black population.
"We're hopeful that one day the flag will come down," Moore said. "It seems that the public sentiment continues to change, and I am confident that it will come down in my lifetime and definitely in my daughter's."
Moore's lawsuit argued, in part, that the flag is an oppressive symbol that his daughter, who's now 7, should not have to face in her public school.
Republican Gov. Phil Bryant has called Moore's lawsuit "frivolous." Bryant has said repeatedly that if the flag design is to be reconsidered, it should be done by a statewide vote as it was more than 16 years ago.
In an April 2001 referendum, Mississippi residents voted to keep the flag. But the banner and other Confederate symbols have come under increased scrutiny since 2015, when nine black worshippers were shot to death in a church in Charleston, South Carolina. A white man who had posed in photos glorifying the rebel flag was sentenced to death in the fatal shootings, which police contend were racially motivated.
Several cities and towns and all eight of Mississippi's public universities have stopped flying the state flag amid concerns that it is offensive. Many pulled the flag from display after the Charleston church massacre.
Moore filed his lawsuit in February 2016. A federal district judge and an appeals court ruled against him, but his attorneys asked the Supreme Court in June to consider the case during the term that began in October. The court accepts a fraction of cases on appeal.
In written arguments filed to the Supreme Court on Oct. 18, attorneys for the governor wrote of Moore: "All in all, Petitioner alleges that he personally and deeply is offended by Mississippi's state flag — and the sincerity of those beliefs is not doubted." But the state attorneys said a lawsuit must show an "allegation of discriminatory treatment," and Moore failed to do that.
Copyright Associated Press. All rights reserved. This material may not be published, broadcast, rewritten, or redistributed.
Support our reporting -- Follow the MFP.