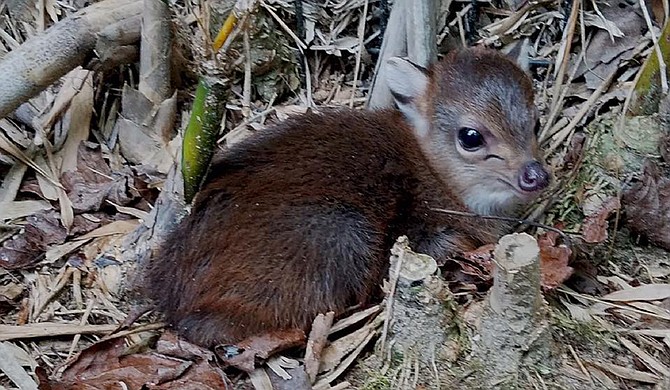 HATTIESBURG, Miss. (AP) — The Hattiesburg Zoo has an itty bitty baby boy—a one-pound African antelope called a blue duiker (DY-ker).
A news release says the baby, Biscuit, was born Wednesday to mom Schnapps Cakes and dad Obi.
Blue duikers are the smallest antelopes in southern Africa, growing to about the size of a house cat . Males are smaller than females, and this male is unlikely to weigh more than 9 pounds (4 kilograms) when fully grown.
"Duiker" means "diver" in Dutch. The name was given to antelope that dive into bushes when startled. There are nearly two-dozen species of duikers.
The zoo held a Facebook poll for fans to choose among five names: Biscuit, Luke, Striker, Tito, and Tucker. The poll closed at noon Saturday with Biscuit chosen as the winner.
Copyright Associated Press. All rights reserved. This material may not be published, broadcast, rewritten, or redistributed.
Support our reporting -- Follow the MFP.