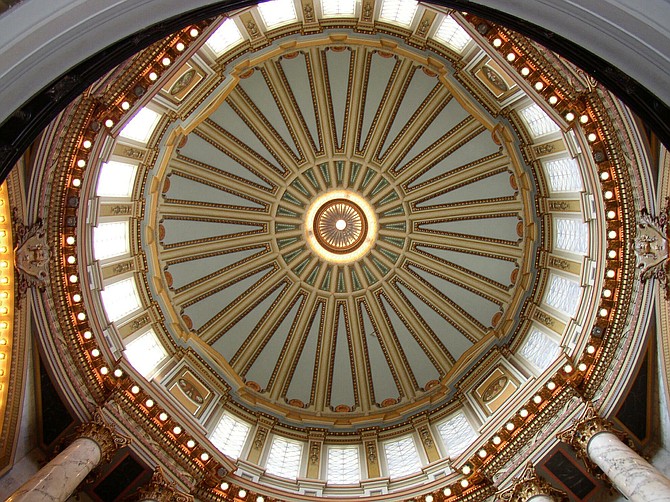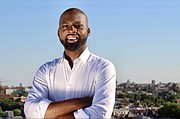 When Mississippi lawmakers declined to come to an agreement in the best interests of their constituents, it sent a clear message: "Politics before people."
That's the only explanation I can come up with for the last session of state congressional leaders that ended on March 29 with major, unresolved issues.
This is bad. Mississippi is facing multiple budget cuts, which are set to shrink the state's workforce and take much needed revenue from schools and other institutions.
While I salute the Republicans' goal of saving tax dollars and putting a cap on unnecessary spending, this method is obviously not the way. By failing to progress and come to a solution on the budget, they have inadvertently made a decision that will wind up costing the taxpayers more.
Early estimates on the special session that Gov. Phil Bryant called is that it will cost $100,000 a day. This covers transit costs for the lawmakers from home to Jackson, food, the pay for staff and housing when lawmakers stay in the city. In short, the Republican-led legislature is in the process of doing exactly what they claim they don't want to do: waste the taxpayer's money.
While our lawmakers are presenting arguments to justify the state not living up to its part with the education-funding formula, they are on track to spend close to a million dollars just to prolong a discussion on whether or not Mississippi's educational system, Department of Transportation and more deserve funding.
With the state in the middle of an education crisis—our schools are consistently ranked last nationally in numerous education surveys—can we really take a chance on taking dollars away from our classrooms?
We already spend far less than the national average per student. Mississippi spends $8,164 per student yearly, while the national average is $10,936. And it shows. In 2014, only 26 percent of fourth graders and 21 percent of eighth graders were proficient in math. So there's a pretty strong case that dollars does equal education. After all, the more funds that a school district has, the higher quality teachers they can afford, and the better books and teaching tools they can buy.
And while it's true that other states are not as dependent on federal funding as Mississippi is, we still cannot afford to drive our educational system further down.
Yes, other states are able to use revenue from property taxes to fund their school districts because the residents in those states often have higher household earnings than Mississippians, and are therefore able to account for an increase in school funding. But in Mississippi, our schools are forced to rely on federal dollars, the amount of which the Mississippi Adequate Education Program, which lawmakers are refusing to fully fund, determines.
If our lawmakers and politicians were more focused on creating jobs and better opportunities for Mississippians, they would have much better footing in their argument to decry the spending of tax dollars. But when they are either negligent or complicit in the condition of our state's workforce, how can they tell us that we are no longer deserving of federal funds for our needed institutions?
It's all connected: jobs, education, taxes. These are interconnected in so many different ways. Each depends on the other. Why are our elected officials not willing to come out before the people and tell us the truth about this?
I can tell you why. It's because we have given up our seat at the table.
Mississippi lawmakers have started a special session on June 5 to play even more politics with our education funding, mental-health budget, funding for roads and bridges, and even the budget for the attorney general.
What is going on?
I'm asking our elected officials to stop playing politics with issues that affect lives. Rethink our educational system. If we consistently rank among the worst in the country, we must do something drastic.
Cutting funding to our schools is not the answer. We cannot expect to receive first-class education while every tool at our disposal is antiquated and out-of-date.
I grew up poor in southwest Mississippi. My community was a loving, supportive group of family and friends. But I and many of my peers suffered from the system that had been put in place long before we were born. Our teachers were wonderful people, but they could only work with what they were given.
Yes, I was able to succeed, even though I came from a single-parent home with a lack of opportunities, but unfortunately, my story is not nearly as common as it should be among many of my friends.
There are many children in my hometown right now who are unable to even focus on education because there are days when they are forced to wonder if there will be food on the table, and whether or not their families will be able to keep their home.
This was reality for me growing up. I lived this. And this is why it's important for everyone to understand that education and economic status are directly linked. Jobs create revenue and provide a larger tax base. But jobs also stabilize a family and a home.
When there are no jobs, when the educational system is failing and there are no opportunities, we have to ask: What are our political leaders doing? Why is Mississippi last?
It's time for our leaders to do the right thing.
If they truly want to help their constituents, then they need to take a look at the whole picture. If we want jobs in our state, then yes, we need a strong infrastructure. No company wants to locate to a state where the streets and roads are crumbling.
And beyond that, no company wants to be affiliated with a state that cannot come to the right conclusion regarding a symbol of racism, bigotry and hatred. Many companies have refused to come here simply because our state leaders cannot come to terms with the fact that the Confederate symbol must be removed from our state flag.
Again, everything is interconnected.
So we are left to wonder: With the focus now on lawmakers across our state, will they do the right thing? I'm tempted to tell them to listen to their conscience, but I'm growing increasingly afraid that they stopped doing that a long time ago.
This is why it's becoming even more important that each Mississippian become involved in our political process. Demand your seat at the table.
When our politicians use their power irresponsibly, it's up to us to demand accountability.
If we work together with our political leaders, we can improve our state, but we must demand that our voices be heard. And if they will not hear us, then we must be prepared to use our votes to place someone in office who will sit down with us and listen to our needs.
The time to mobilize isn't the next election. It's now. We have to start laying the groundwork for change in our state, and it starts with you and me.
The change starts with us.
Duvalier Malone is the CEO and founder of Duvalier Malone Enterprises.
Support our reporting -- Become a JFP VIP.
The news business has changed dramatically in the past year, and we need your help more than ever to keep bringing you important stories about Jackson and the Metro. Become a JFP VIP with an annual membership or you can Sign up as a monthly supporter. Thanks for anything you can do to empower our journalism!