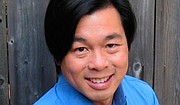 For the Fongs, the last two weeks in December are about family, friends, fun, food and movies. Over that time, we saw "Loving," the story of Richard and Mildred Loving's landmark civil-rights case that struck down anti-miscegenation laws in 1967. Richard, of Scotch-Irish descent, and Mildred, of African American and Cherokee descent, were married in Washington, D.C., in 1958.
Upon returning to their hometown of Central Point, Va., they were arrested, jailed and tried because interracial marriage was illegal in Virginia. In fact, interracial marriage had been illegal in 40 states throughout the history of the United States. California did not repeal the law until 1948, and while the Loving case repealed anti-miscegenation laws nationwide in 1967, the state of Alabama did not overturn this law until 2000.
Likewise, the U.S. Supreme Court did not overturn similar sodomy laws until 2003 in Lawrence v. Texas. These laws deemed sexual acts between persons of the same sex a felony. Beyond that, LGBT persons were routinely discriminated against, harassed and punished even if these acts were implied. All 50 states had sodomy laws in place until the 1970s. Same-sex marriage was legalized in 2015.
When viewed from this context, 11 of my 16 family members, all U.S. citizens, would not have been recognized or protected by their own government. Seven of us—Dennis, Paula, Ryan, Eric, Rafael, Greg and I— would have been considered felons just for who we chose to love. Because of laws against mixing races, Ryan, Aubrey, Anthony and Michela would have been, in the words of Trevor Noah, "born a crime." Rafael and Santiago wouldn't even be in the picture because, as a gay man, I would not have been able to adopt them. Imagine how different our family photo would look if these laws were still in place.
Rhetoric about making America "great" again has invoked a return to elements of these discriminatory policies. For my family, this type of "greatness" constitutes a threat. And I would offer that a threat against one family is a threat against every family.
The new president will have the support of Congress and at least 25 of the Republican-controlled states. In addition, he will have the opportunity to appoint up to 100 federal judgeships. Will rolling back to the "greatness" of exclusion and discrimination make us stronger?
In Queen Elizabeth's annual Christmas address, her majesty said, "I often draw strength from ordinary people doing extraordinary things—volunteers, caregivers, community organizers and good neighbors. Unsung heroes whose quiet dedication makes them special. ... On our own, we cannot end wars or wipe out injustice. But the cumulative impact of thousands of small acts of goodness can be bigger than we imagine."
In this spirit, I launched "Love & Revolution," a Facebook page that features and invites stories of ordinary people doing extraordinary things to make the world a kinder, more loving place.
There is Shamayim Harris, who turned her blighted Detroit neighborhood into a solar-powered ecovillage. In Chapel Hill, N.C., Vimala Rajendran provided dinner for hundreds of Syrian refugees at her cafe to build community and plan for their future. And Justin Normand from Irving, Texas, stood outside a local mosque with a handwritten sign that read, "You belong. Stay Strong. Be Blessed. We are one America."
Peace and prosperity cannot be attained by brute force and mean-spirited policies, but through, as the queen said, the cumulative impact of thousands of small acts of goodness. I invite you to join Love & Revolution, to both witness and share stories of how we are changing the world with the most powerful force of all.
Visit Kevin Fong's website at elementalpartners.net.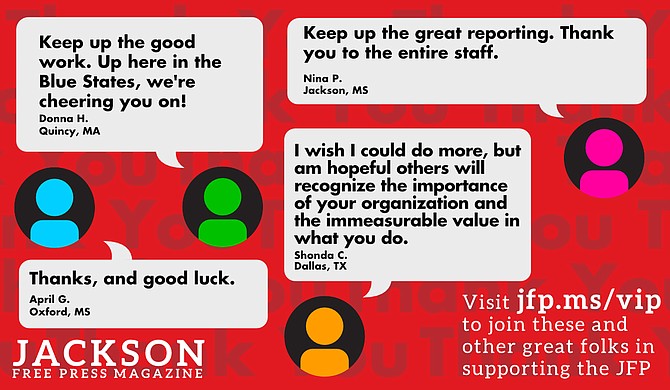 Thanks to all our new JFP VIPs!
COVID-19 has closed down the main sources of the JFP's revenue -- concerts, festivals, fundraisers, restaurants and bars. If everyone reading this article gives $5 or more, we should be able to continue publishing through the crisis. Please pay what you can to keep us reporting and publishing.