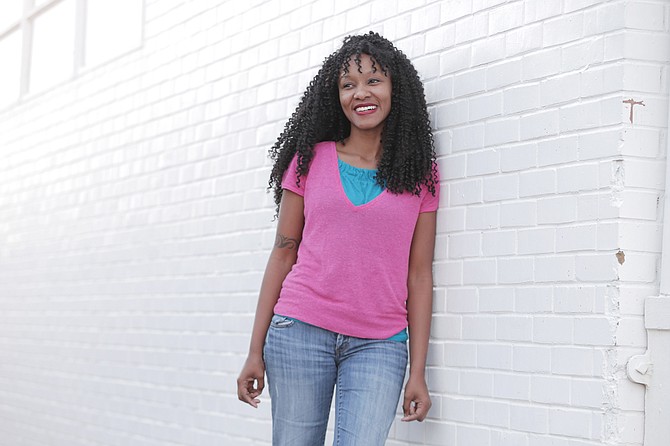 Ever since Aretha Henry started recording music in 2008, she says her songwriting has leaned toward being a bit moody. "(It's) sometimes feathery with a little edge, sometimes sweet and mellow, but it's always moody," the Camden, Miss., native says.
Henry, 34, is a graduate of Velma Jackson High School and has lived in the capital city for about two years. She says the honesty, beauty and grit in her music are what make her "not your everyday artist," drawing influence from female pop and R&B artists such as Mariah Carey and Sia, while also including elements of hip-hop in her original music.
"But I don't try to fit in into any box," Henry says. "I do what feels right, and even when I write my songs, I just let the music play and see what comes out of me. Instead of making it feel a certain way, what I come up with is just some lyrics and a sound, and it comes out more honest, which is what I strive for as an artist."
Henry released her first album, "Beautiful," in 2010. She followed it up with several singles, including "In One Piece" and Captive," as well as her personal favorite record, "Enchanted," in 2012.
"'Enchanted' was when I let myself get a little bit crazy; it was really a lot of fun to record," she says. "I wasn't really focused on 'getting it right.' I just had fun and did my little dance."
In September 2014, Henry released her latest work, "Superhuman," which she says is her most mature album to date. She attributes that to her approaching the seven-song release with an inspirational style of lyrics, which she says were some of her most personal.
"It was very vulnerable but also very strong," Henry says. "It was the most powerful music I've ever recorded. … With 'Superhuman,' I really wanted people to be inspired. I wanted people to be lifted up by what I had to say."
Henry is currently working on a new recording project with producer Kevin "KJ" Jones at 16 Bars Recording Studio in Jackson, though it's in its early stages and currently untitled.
She hopes to release that album along with a few new singles within the next year, saying, "The time has come for a new release."
In the meantime, she says that she doesn't plan on shutting herself away and will be performing in the Jackson metro area regularly. To see upcoming show dates, visit arethahenry.com.
Aretha Henry's music is available on iTunes, Google Play, Amazon, Spotify, and most digital music retailers.