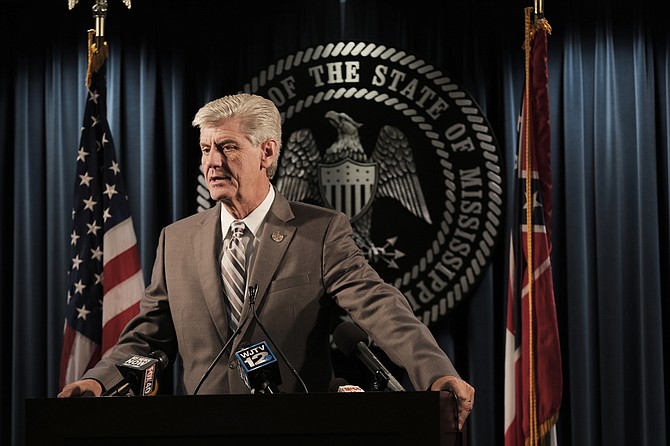 JACKSON, Miss. (AP) — Republican Gov. Phil Bryant is calling Mississippi legislators into special session starting June 5.
He is asking them to set the final pieces of the state budget for the year that begins July 1.
Legislators ended their three-month regular session in late March without passing budgets for the attorney general's office or the Department of Transportation.
Only the governor can call a special session, and he sets the agenda.
Bryant said Tuesday on Facebook that he hopes legislators "will finish their work as quickly as possible, to minimize costs to taxpayers."
Copyright Associated Press. All rights reserved. This material may not be published, broadcast, rewritten, or redistributed.