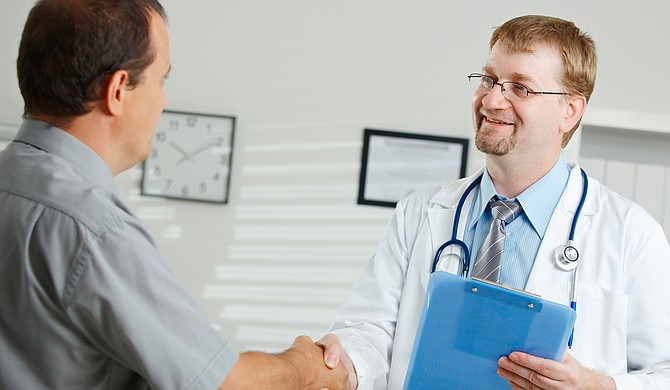 "I'll pass on the man test."
This was what a patient told me as I walked into the room. He seemed surprised when he saw that I actually found his statement inoffensive. I smiled and told him, "It's cool."
The patient was a 51-year-old African American male whose wife had scheduled him for a routine physical with screenings. He had worked as a postal worker for the last 25 years. He had excellent federal health insurance but neglected to get a physical for the last eight years. When I asked him why he chose not to get one, he elaborated on his fear of this "man test" (digital rectal exam), which is common for my male patients over the age of 40. His expression of relief was priceless when I informed him of the latest guidelines.
When a person is screened for cancer, the medical provider does tests to determine if the person has the disease before he or she is aware or has any symptoms. This can help detect the illness at an early stage, or when it first develops. If diagnosed early, most forms of cancer can be treated much more effectively and potentially save lives by this early detection and treatment. As a family-practice physician, I follow the recommendations of multiple organizations to determine what screenings I recommend to my patients. These organizations use research-based conclusions, which are based on benefit-versus-risks formula (the benefits have to significantly outweigh the risks in order for the tests to be determined beneficial), to determine appropriate screening guidelines. Using this formula, scientists study screening tests to find those with the fewest risks and most benefits. Some of the organizations whose recommendations are followed include the American Academy of Family Physicians, American College of Preventive Medicine, American Geriatrics Society, American Society of Clinical Oncology and the American Urological Association.
I asked my patient about his family history and explained this was important because the risk of developing certain health problems is higher if blood-related members of his family had some of those same problems. I further explained that some of these health problems included hypertension, diabetes, heart disease and various forms of cancer. I recommended a certain test, but this did not mean he had the problem that was being tested for. It meant we were only checking for problems. He then gave another statement that I hear all too often: "I feel great every day."
I told him that feeling great or having no symptoms is the time when you want to diagnose or detect medical problems such as cancer, because this is when treatment is most effective. He voiced understanding when I told him that most forms of cancer and heart disease are much harder to treat or are untreatable once symptoms develop.
As I presented my recommendations to him in regard to this "man test" that he was so concerned about, he seemed very relieved. He was also appreciative when I went over the most recent guidelines of the various organizations that I follow when making decisions in regards to screenings for my patients.
He especially liked the prostate-specific antigen testing option, which is a blood test for prostate screening that is only offered after engaging in shared decision-making between the doctor and patient for men 55 to 69 years old. He said he understood that prostate cancer was the most common cancer among men in the U.S.
He received the PSA blood test, and he opted not to receive the "man test." He agreed to get this test done by a urologist (a doctor that specializes in problems with the male reproductive organs and the urinary tract system) if his lab tests returned abnormal. He had a great experience and promised he would encourage all the men from his job to get their timely physical exam. He also promised to inform them that going to the doctor does not have to be an unpleasant experience.
I asked him to also tell them that it could potentially save their lives.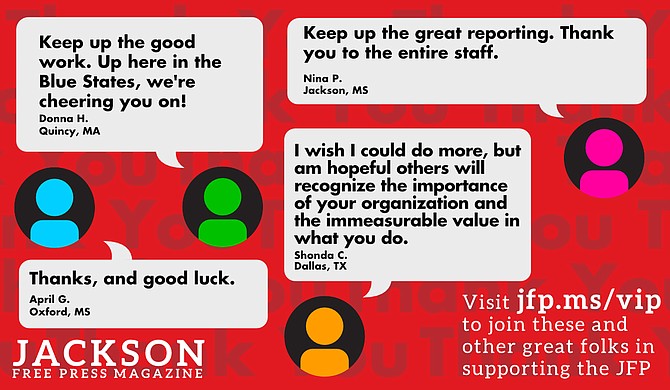 Thanks to all our new JFP VIPs!
COVID-19 has closed down the main sources of the JFP's revenue -- concerts, festivals, fundraisers, restaurants and bars. If everyone reading this article gives $5 or more, we should be able to continue publishing through the crisis. Please pay what you can to keep us reporting and publishing.